Welcome to the Oakhill SDA Church in Caseyville, IL.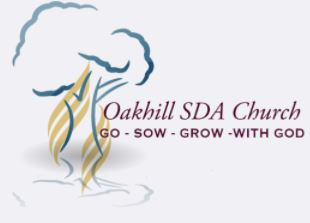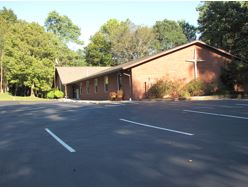 Pastor Dale Barnhurst
We are a Christian community and would love to have you join our family.
To learn more about what we believe you can visit our About Us page.
Please join us for Bible study, worship, and prayer.
---IMPORTANT ADVISORY---
Our church is open and we are following social distancing guidelines. Please join us on Sabbath and Wednesday evening for services.
--------------------------------------------
We are providing live presentation on the internet via live steaming Look on the upper right corner of the main page at and you will see "Live Streaming"
Click link and you will be able to view church services
Via Facebook: "oakhillsdachurch", then click on event
If NO internet: conference calling via Zoom......
just dial: (312) 626-6799 Meeting ID: 997 537 077
-------------------------------------------
Visit the  church Facebook page: Click Here
We will continue streaming our services on Facebook for now. We will be migrating to our own streaming service that will be hosted on this website. Please keep checking back here for updates. 
-------------------------------------------------

Visit the school website:  Click here
Click here for more information on the Metro-east Adventist Christian School (MACS) registration.
You can now support the school through the Amazon Smile website. 
Click here for additional information.
If you love children, and would like to do some volunteer work, we have a place for you.  
-------------------------------------------------
Member Accounts
Already have an account, click here to login into church website.
Need an account, click here to register.
-------------------------------------------------
Prayer Requests
Do you know anyone that needs prayer, do you have a prayer request.
Click here to send a prayer request.
-------------------------------------------------
Offers
Did you hear about a free offer or Bible study from our live stream or audio podcast?
If you would like to request those materials to be sent to you, click here and fill out the form and our ministry team will get great materials sent to you.
-------------------------------------------------
Card Requests
Do you know someone in the church, a friend, a family member, or neighbor that needs a word of encouragement?
If you would like to send them an uplifting message, click here to send a card request.
-------------------------------------------------
Church Media
As many of you are aware, to keep attendees of Oakhill SDA services safe and healthy, we are following the guidelines from the Illinois Conference, and the State of Illinois to limit the number of folks that can gather at our church at one time. 
On Sabbath, to attend Sabbath School that begins at 10AM.
Click  LIVE STREAMING  to get started.
You can view Sabbath School at 10 AM and at 11AM, Sabbath Church Service. 
On Wednesday evenings at 6:30PM you will be able to remotely attend prayer meetings following the same procedure.
Click Here for archived sermon audio podcasts.
Click Here for archived sermon video presentations. 
Click Here for Oakhill's Vimeo page where you can find Sabbath and prayer meeting programs.
-------------------------------------------------
Church Bulletins & Announcements:
Click Here For you current Bulletin (8 May 2021)
Click Here For your current Announcements (8 May 2021)
Click Here to view older bulletins and announcements.
Note: Must be a registered Oakhill SDA Church website user to access this page.
---
PRAYER MEETING
Prayer Meeting Every Wednesday - Live Stream HERE and on Facebook.
If you do not have internet: use conference calling - dial: (312) 626-6799 Meeting ID: 705 007 498
Study Guides are available below.
----------------------------------------------------------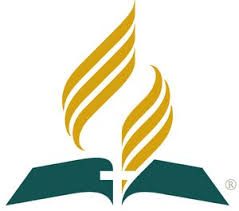 We need your financial support!
Please, bring your tithes and offerings to church on Saturday evening between 6:30 PM & 7:30PM or on Tuesday morning between10 AM & 11 AM
Also, at the same time, if you have not already done so, pick up your copy of the 2nd quarter Sabbath School Quarterly.
This quarter, we will be studying "How to Interpret Scripture".

Do you lead a ministry at your local church?
Advent Source is here to help!  
Find a ministry description, free downloads, recommended resources, and more at MinistryQuickStart.AdventSource.Org 
 
You can also call 402 486-8899 for help with your questions about church ministry.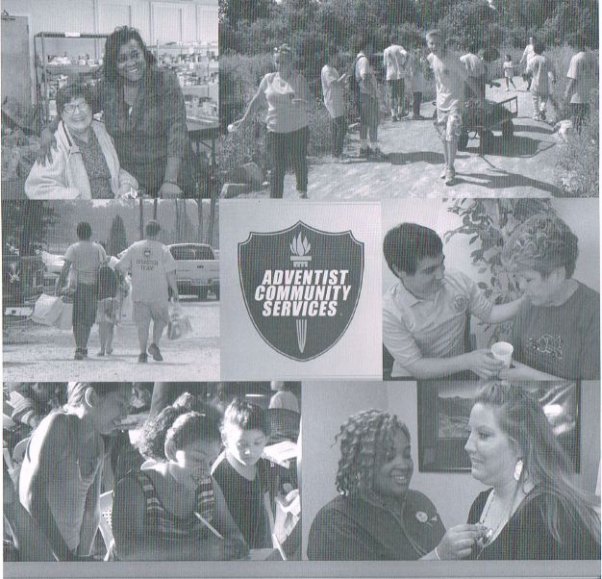 Adventist Community Services - St. Louis asks you to volunteer your time, your talent, your prayers, and your loving support!
Hours are flexible Monday through Thursday 10 a.m. to 4 p.m.
Visit our web site @ www.stladventist.org or call (314) 429-0216.  
You may also contact Ron or Teresa Clark at (314) 736-0093 
---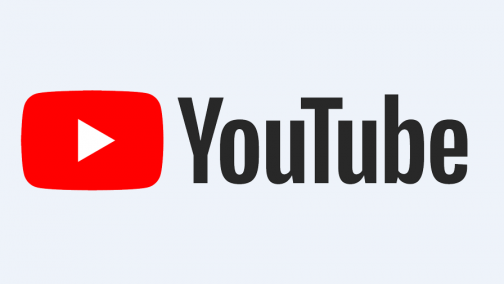 The Illinois Conference now has a YouTube channel, and moving forward, will be posting helpful information, messages, devotionals, etc.
In the first video from Ron Aguilera, Conference President, he shares a bit about the mission and vision for the Conference.
Click here to check it out.
--------------------------------------------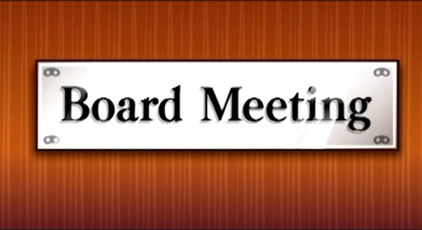 Next Church Board Meeting:
05/10/2021
---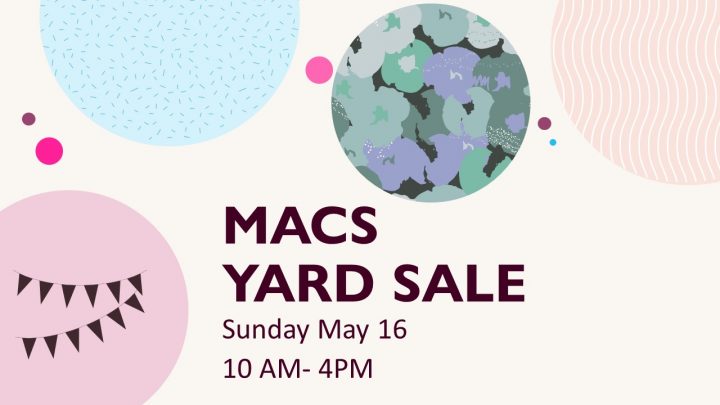 Oakhill is sponsoring a yard sale to benefit the MetroEast Adventist Christian School (MACS). Donations will be accepted for the sale at the church until Sunday, May 9.
If you would like to donate but do not have a way to get your items to the church, please contact Leah Clubb at 618-540-3957 or Bonnie Reeves at 314-226-4051 and arrangements will be made.
Thank you for your support.       
---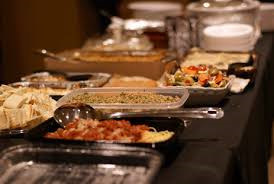 Fellowship Menu

1st SABBATH - Haystacks & Desserts
2nd SABBATH - Favorite Casseroles, Salads & Desserts
3rd SABBATH – All Nations Food
4th SABBATH – Young's Delights & Desserts
5th SABBATH – Soup, Sandwiches, Salads & Dessert

Haystacks –
Beans – Pinto & Black
Chips
Rice
Lettuce (romaine)
Tomatoes
Salsa
Onions
Avocados
Olives
Cheese – Vegan and Non-Vegan
Sour Cream – Vegan and Non-Vegan
Dessert

Favorite Casserole, Salad & Desserts
Hot Casseroles, Hot or cold Salads & Desserts

All Nations Food –
Italian, Mediterranean, Spanish, Oriental, etc.

Young's Delight –
Pizza, Veggie Dogs, Garlic Bread, Pasta, Spaghetti, Macaroni & Cheese
Soup, Sandwiches, Salads & Desserts
Soup, Stews, Beans & Cornbread, Sandwiches, hot or cold Salads and Desserts

Please contact Denise Townzen via phone or text at (618) 401-9936 if you have questions regarding Fellowship Menu.
--------------------------------------------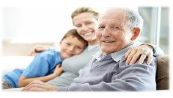 MACS Student/Senior Mentor Missionary Service Program
"Partnering for Eternity (PFE)"
Since 2006, Southern Adventist University has had the unique opportunity to manage a one of a kind grant that creates a local, service-oriented student labor program for academies and a scholarship program for elementary students that pairs participating students with elderly adults in their community.
MACS Board voted unanimously to provide the PFE missionary opportunity for ALL students—no exceptions.
Students participating in the grant-funded program may perform light housecleaning and/or yard work, visit, read, play games, assist with planned facility events if in a nursing home or rehab center, along with many other responsibilities. These activities benefit the older adults with daily living and quality of life while also providing students an excellent opportunity to appreciate the value of service, foster positive mutual relationships with the elderly, and help with financing their Christian education.
Click 
here
 to view PDF flyer.