Welcome to the Oakhill SDA Church in Caseyville, IL.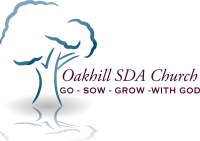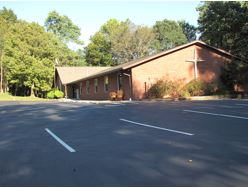 Pastor Dale Barnhurst
We are a Christian community and would love to have you join our family.
To learn more about what we believe you can visit our About Us page.
Please join us for Bible study, worship, and prayer.
Member Accounts
Already have an account, click here to login into church website.

Need a church website account, click here to signup.

media
Visit the school website: Click Here

Click here for more information on the Metro-east Adventist Christian School (MACS) registration.

Visit the 

 

church Facebook page: Click Here

Click Here for sermon audio podcasts.

Click Here for sermon video presentations. 

Women's Retreat Photos are now posted Here.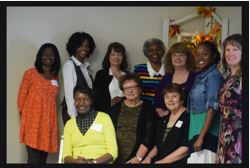 MEMBER Information

Click Here to download the current Platform Duty assignments (PDF) for Jan/Feb 2018. 

Click Here to download the current Sabbath School Superintendent assignments (PDF) for 2017/2018.

Click Here to download the current Children's Story assignments (PDF) for 1st half 2018.
News & Events
Click Here for Your current Bulletin (16 Jun 2018)

Click Here for Your current Announcements (16 Jun 2018)
Click Here for the last 3 church bulletins and announcements.
Click Here to view older bulletins and announcements. 
Note: Must be a registered Oakhill SDA Church website user to access this page.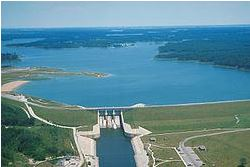 Southern Illinois Adventist Youth/ Young Adult Camping
When?  June 22-24, 2018  
Where? Wolf Creek State Park, 1837 North Wolf Creek Road, Windsor, IL 61957  Group area, Site L on beautiful Lake Shelbyville 
 
What? Camping Food Fellowship Fun Worship Outreach  Swimming  
 
Cost? $2/person/night for camping = $4 for Fri/Sat nights $1 swimming at the beach 
 
Food 
How?  Contact Carol Barnhurst for details:
Email: dale.carol.barnhurst78@gmail.com
Phone: 618.922.5859
Come join the fun!!!
Want to know more about Wolf Creek State Park; click here?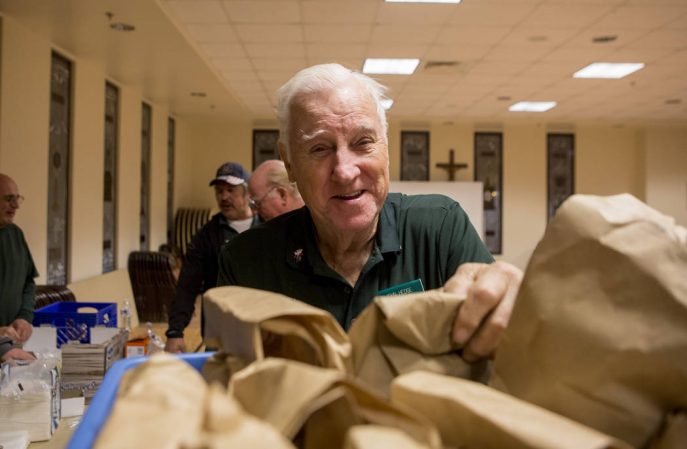 Help Us to Feed the Homeless 
 
On June 23 will be the day that we go out to Feed the Homeless.
We will hand out sandwiches, water and snacks.
If anyone wants to donate or help:
Please contact Tony Cameron (check your Oakhill Church Directory for Tony's contact info).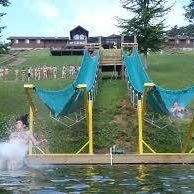 Family Camp Meeting at Camp Akita  
July 25 - 28 2018 ! 
Pastor Marvin Wray, retired pastor and author will be our featured speaker at Family Camp meeting.  
The theme is, "You Can Come Home." Come and enjoy Christ-centered, grace oriented preaching and the quiet surroundings of Camp Akita.  
To reserve accommodations and/or meals, see our website:
Please make all your reservations in advance - it is much easier for catering purposes!
See you there! 
Non-Profit Leadership Certification Program
The Nonprofit Leadership Certification Program (NLCP) is an intensive program that equips pastors, church administrators, and members with strategies and professional skills to successfully lead. Through this flipped classroom style, you will learn how to be engaged with critical service learning to create a sustainable impact in your communities through active learning.
Prerequisite:
 ALL participants are required to complete the "Community Services & Urban Ministry Certification Program" offered online for FREE at the Adventist Learning Community platform. 
September 4-7, 2018
Please visit 
www.adventistlearningcommunity.com
 to register for FREE.
Note: This is a Mandatory Requirement for all participants.
Upon completion, please upload your online certificate before registering for the Nonprofit Leadership Certification Program at 
www.adventsource.org

Andrews University - Griggs Hall
8975 US-31
Berrien Springs, MI 49104

Co-sponsored by:
North American Division
Andrews University
Department of Christian Ministry

Want to know?  Click Here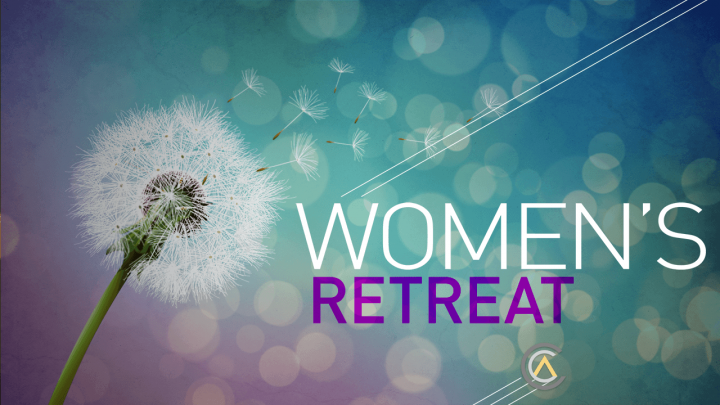 SAVE-THE-DATE: September 23, 2018

One-Day Women's Retreat

We look forward to seeing you, and please invite a friend!

This retreat also features on-site child care, breakfast, and lunch.

Prayerfully make plans to attend, for this is God's program and He never disappoints.
​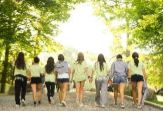 Come and join the fun at Mission Akita - Spring 2018!

Lodging and meals are provided for volunteers. 

Some of our bigger work projects, May 30June 6 include: 
Bridge building
Reconstruction
Flooring
Landscaping
Cleaning
Light maintenance

These tasks are needed to prepare Camp Akita for summer camp. 

There are jobs for all skill levels!   

Click link below for more information:

http://www.ilcsda.org/missionakita

To best prepare equipment, supplies, meals and lodging we must receive your application by May 1. 

-------------------------------------------------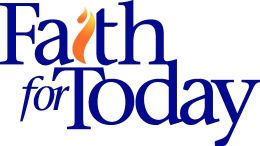 Faith for Today is a television ministry committed to sharing God's grace with the world through broadcast media.
Click here to visit website.
The award-winning Lifestyle Magazine is a half hour television talk show focused on living a full, healthy and balanced life. It is the second longest show on air after "Meet the Press." The show features panel discussions, interviews and demonstration segments focused on whole life health, which includes fitness, nutrition, and relationships.  This multiple award winning show reaches a wide age demographic and covers a wide variety of topics.
It can be seen on the NRB network on DirectTV on Tuesdays at 4:30 PM EST on channel 378 and Sky Angel 1- (DISH-TV) Channel 262 on Saturday and Sundays at 3 PM EST and on Thursdays at 2:30 PM EST.
Lifestyle Magazine is also carried on The Hope Channel and many other stations.
For more information go to Lifestyle.org or call 805-955- 7681.
Special Need
— 
Praise the Lord! Funding has been provided for the transmitter required for the Donnellson radio station. 
This radio station will cover the Donnellson area on channel 100.9 FM. 
There are plans to have this radio station up and running in the near future.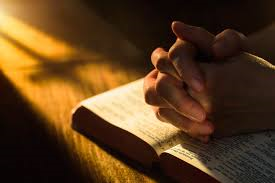 Prayer Meeting Every Wednesday.
Join us for a Fellowship meal at 5:30 PM prior to the Prayer Meeting.
Prayer Meeting begins at 6:30 PM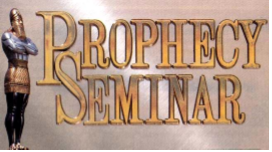 NEW sessions are held once a week, every week, at Oakhill SDA Church.

​One New Session on Sabbath Morning from 9:30 AM to 10:30AM in Fellowship Hall.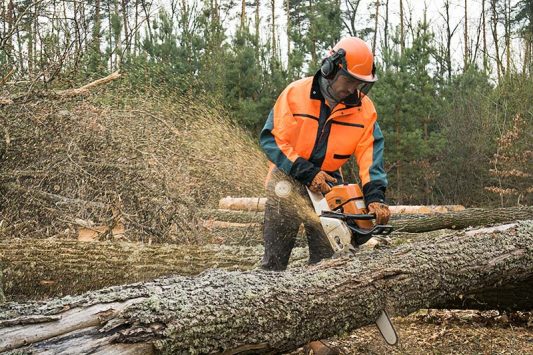 Southern IL Div. ACS Disaster Response Agency

Chainsaw Certification Class Sunday, April 29 @ 9AM

Note: You must have taken and passed Donations Operations Class.

This is a certification class for chainsaw operators. It is NOT a training class. 

ALL Chainsaw Operators MUST be proficient in the operation and safe use of a chainsaw.

Bring:
Sack Lunch
Chainsaws
Goggles
Chaps (will be supplied if you do not have them
Wear leather shoes

Location:  Pastor Carlos Pena's Home (618-822-6552)

Address:   8665 State Route 161 Ext. Iuka, IL 62849

If you have any questions or need more information:

Contact:  Clyde Liston, Director @618-838-1855  or Email:  cchc5@wabash.net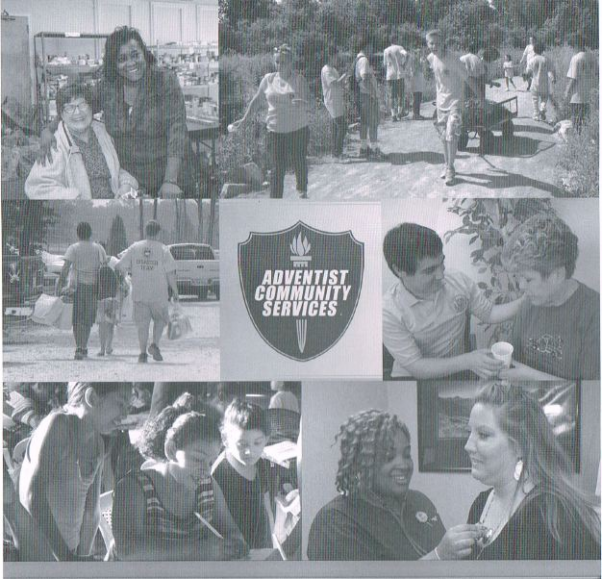 "...Come over into 'Macedonia' and help us..." Acts 16:9
Adventist Community Services St. Louis asks you to volunteer your time, your talent, your prayers, and your loving support!
Hours are flexible Monday through Thursday 10 a.m. to 4 p.m.
Visit our web site @ www.stladventist.org or call (314) 429-0216.
You may also contact Ron or Teresa Clark at (314) 736-0093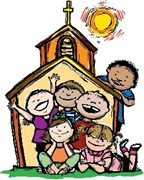 Metro-east Adventist Christian School Enrollment is Open
.
Please contact Kristina Windham if you have
a child in grade 1 through 8 at 
kwindham@ilcsda.org
.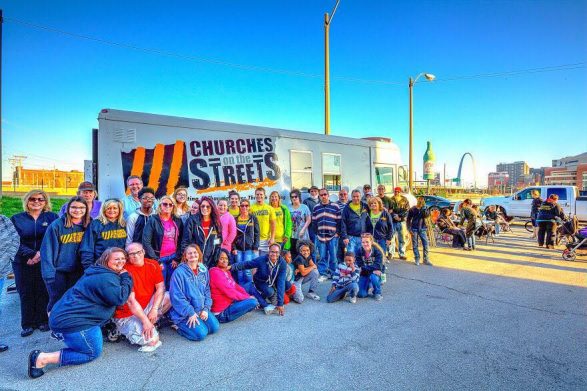 Churches on the Street Need Our Help!
Items can be new or in good used and clean condition.
Below is a list of some of the items needed:
Long sleeve tops
Jeans or khaki pants
Light jackets/hoodies
Belts
Socks
Sweats
Coats
Scarves, hats, gloves Sturdy tennis shoes or practical boots Socks (new or gently used)
New underwear/boxers
And
Flashlights/batteries Pillar candles Battery operated lanterns
Backpacks
Duffle bags
Toiletries (shampoo, conditioner, deodorant, soap, toothpaste/brushes, hair brush/combs, lotion, feminine hygiene products, toilet paper, wet wipes, ibuprofen.)
Blankets/sleeping bags
Cases of bottled water/juice Wash cloths/towels
Sidewalk chalk, bubbles, coloring books/crayons, kid's bibles Bibles (easy to read)
Warm Clothing
Also needed: Diapers, formula, bibles, coloring books/crayons, bubbles, back packs, duffel bags, tents, tarps, flash lights, batteries, pillar candles, all hygiene and first aid items, towels, wash cloths, wet wipes, cases of bottled water, juice and pre-packaged snacks! Suitcases on Wheels
More items that are needed can be found on the Churches on the Street Facebook page: 
https://www.facebook.com/ChurchesontheStreetsSTL/?fref=ts
Churches on the Streets is a non-profit organization -Christians sharing the love of Jesus to those homeless and hurting of Saint Louis & worldwide.
Phone: 618-251-0039.
Email: ChurchesontheStreets@gmail.com
Drop off Barrel Locations:
Bethalto Church of God Bethalto Church of God
800 E Bethalto Blvd, Bethalto, IL
Budget Signs Trophies & Plaques
333 E Edwardsville Rd, Wood River, IL
CPR (Cell Phone Repair)
1041 Century Dr, Edwardsville, IL
Donna's Barber Shop
410 W St Louis Ave, East Alton, IL
Fire-N-Smoke Wood Fired Kitchen
914 Edwardsville Rd Troy, IL
Halpin Music 2375 E Homer M Adams Pkwy, Alton IL
Hearts Harvest Church
111 Sheridan St. Bethalto, IL Karen 618-580-5375
Otterville Baptist Church
Becky Pace 618-558-9526
Piasa Martial Arts
68 E. Elm St., Alton, IL
Ravanelli's Restaurant
26 Collinsport Dr, Collinsville, IL
Ravanelli's Restaurant
3 American Village, Granite City, IL
Sinclair Food Mart
202 Sinclair Dr, Jerseyville, IL
Urban Farmhouse Eatery & Pie Company
15 Central Blvd, Highland, IL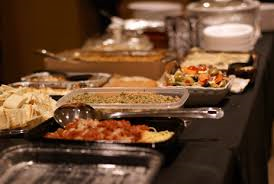 Fellowship Menu
1st SABBATH - Haystacks & Desserts
2nd SABBATH - Favorite Casseroles, Salads & Desserts
3rd SABBATH – All Nations Food
4th SABBATH – Young's Delights & Desserts
5th SABBATH – Soup, Sandwiches, Salads & Dessert
Haystacks –
Beans – Pinto & Black
Chips
Rice
Lettuce (romaine)
Tomatoes
Salsa
Onions
Avocados
Olives
Cheese – Vegan and Non-Vegan
Sour Cream – Vegan and Non-Vegan
Dessert
Favorite Casserole, Salad & Desserts
Hot Casseroles, Hot or cold Salads & Desserts
All Nations Food –
Italian, Mediterranean, Spanish, Oriental, etc.
Young's Delight –
Pizza, Veggie Dogs, Garlic Bread, Pasta, Spaghetti, Macaroni & Cheese
Soup, Sandwiches, Salads & Desserts
Soup, Stews, Beans & Cornbread, Sandwiches, hot or cold Salads and Desserts
Please contact Denise Townzen via phone or text at (618) 401-9936 if you have questions regarding Fellowship Menu.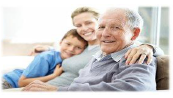 MACS Student/Senior Mentor Missionary Service Program
"Partnering for Eternity (PFE)"
Since 2006, Southern Adventist University has had the unique opportunity to manage a one of a kind grant that creates a local, service-oriented student labor program for academies and a scholarship program for elementary students that pairs participating students with elderly adults in their community.
MACS Board voted unanimously to provide the PFE missionary opportunity for ALL students—no exceptions.
Students participating in the grant-funded program may perform light housecleaning and/or yard work, visit, read, play games, assist with planned facility events if in a nursing home or rehab center, along with many other responsibilities. These activities benefit the older adults with daily living and quality of life while also providing students an excellent opportunity to appreciate the value of service, foster positive mutual relationships with the elderly, and help with financing their Christian education.
Click 
here
 to view PDF flyer.